The Follow Individuals have endorsed Brad Rogers for Commissioner.
State Senator Blake Doriot
State Senator Linda Rogers
State Rep. Doug Miller
State Rep. Curt Nisly
State Rep. Christy Stutzman
State Rep. Timothy Wesco
Former State Rep. Wes Culver
Former Elkhart County Commissioner Phil Neff
Former Elkhart County Commissioner Phil Stiver
Mayor of Nappanee Phil Jenkins
Sheriff Kyle Dukes, Kosciusko County
Goshen City Councilman Mike Orgill
Harrison Township Trustee Kerry Yaw
Concord Township Assessor Chris Dickinson
Mr. Bradley Vite, ECSO Merit Board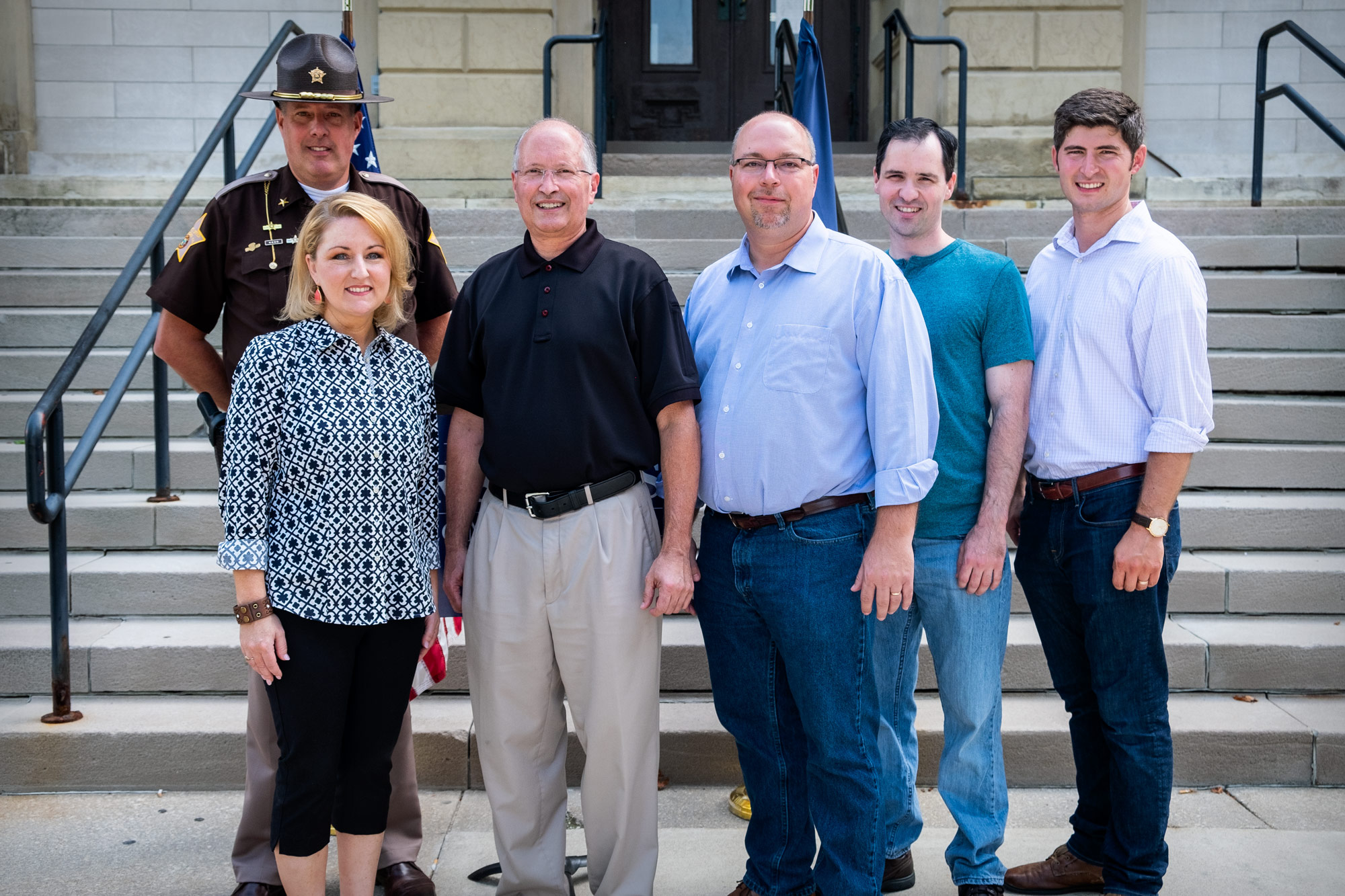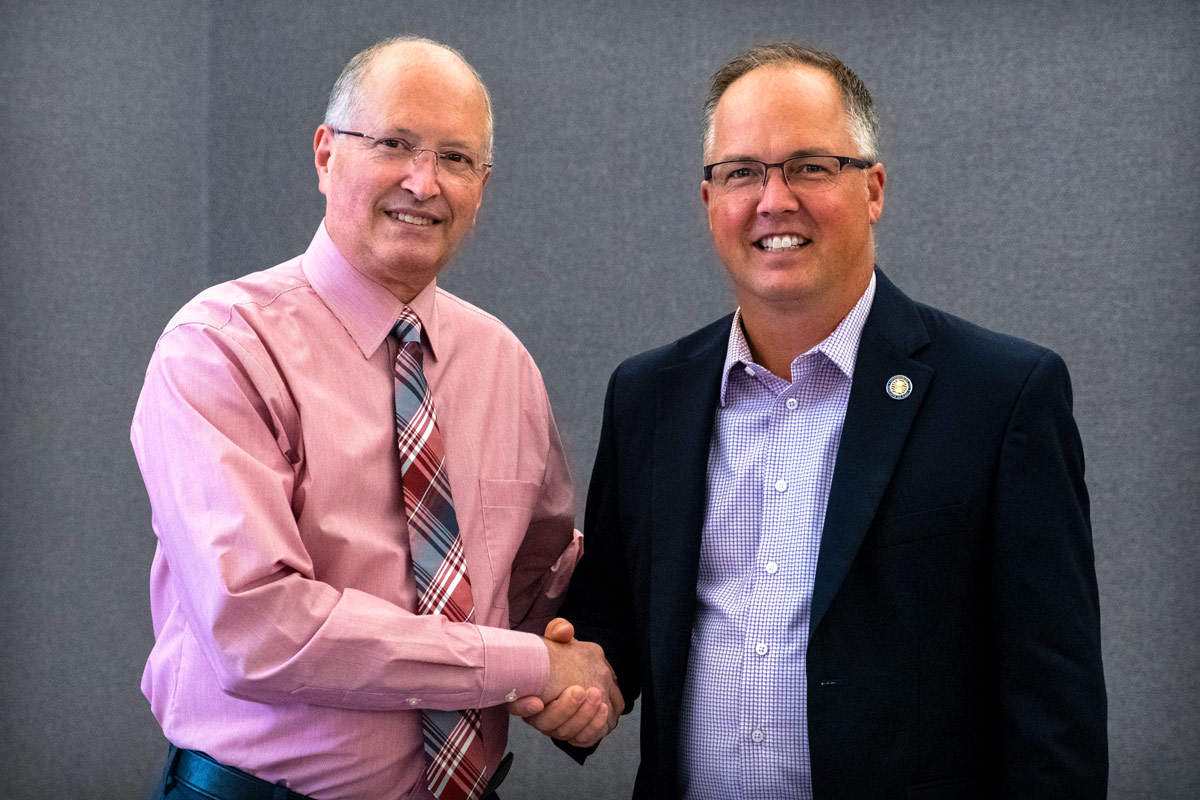 "I am honored to endorse Brad Rogers for Elkhart County Commissioner. Brad has a proven record of dedicated service and quality leadership through his work with the Elkhart County Sheriff's Office.
I have known Brad for nine years and have witnessed his ability to make decisions based on sound principles. Brad is a man of integrity and has a genuine heart for service.
As a friend and proven leader, I ask that you vote for Brad on May 5, 2020."
– Phil Jenkins, Mayor – City of Nappanee, IN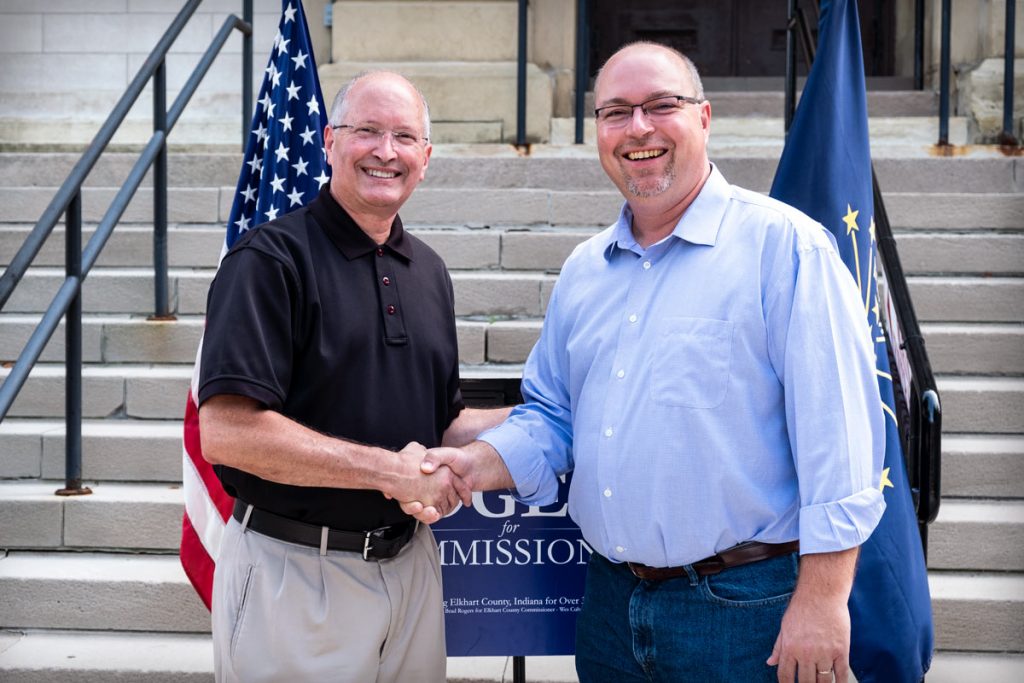 "Former Sheriff Brad Rogers has a long history of experience and principled service to our community.
It was his actions in standing up for the individual liberties of ordinary Hoosiers against an overzealous Federal Government that drew me to him and inspired me as I campaigned and have served in the House of Representatives.
I know as a Commissioner, Brad Rogers will look after the liberty of all residents of Elkhart County and make sure that their tax dollars are spent wisely. I wholeheartedly endorse Brad Rogers for County Commissioner of Elkhart County!"
– Rep. Curt Nisly, Indiana House of Representatives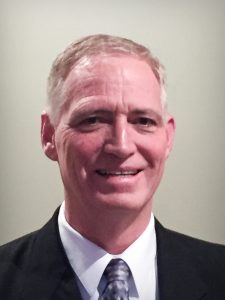 "As a current County Commissioner in neighboring Kosciusko County, I understand the challenges faced and the experience that is needed to get the job done. Brad Rogers is well qualified for the task and I wholeheartedly endorse his candidacy for Elkhart County Commissioner in District 2.
I have gotten to know Brad over the past decades and have found him to be a man of faith, integrity and a proven leader. His experience as an elected official (Sheriff) and as a county employee, give him a unique insight into the operations of local government. He understands that government is best when it is limited and directed to serve the people. As an Elkhart County Commissioner, Brad Rogers will do just that!
I encourage you to lend him your vote in the May 5th2020 Republican Primary."
– Brad Jackson, County Commissioner – Kosciusko County, IN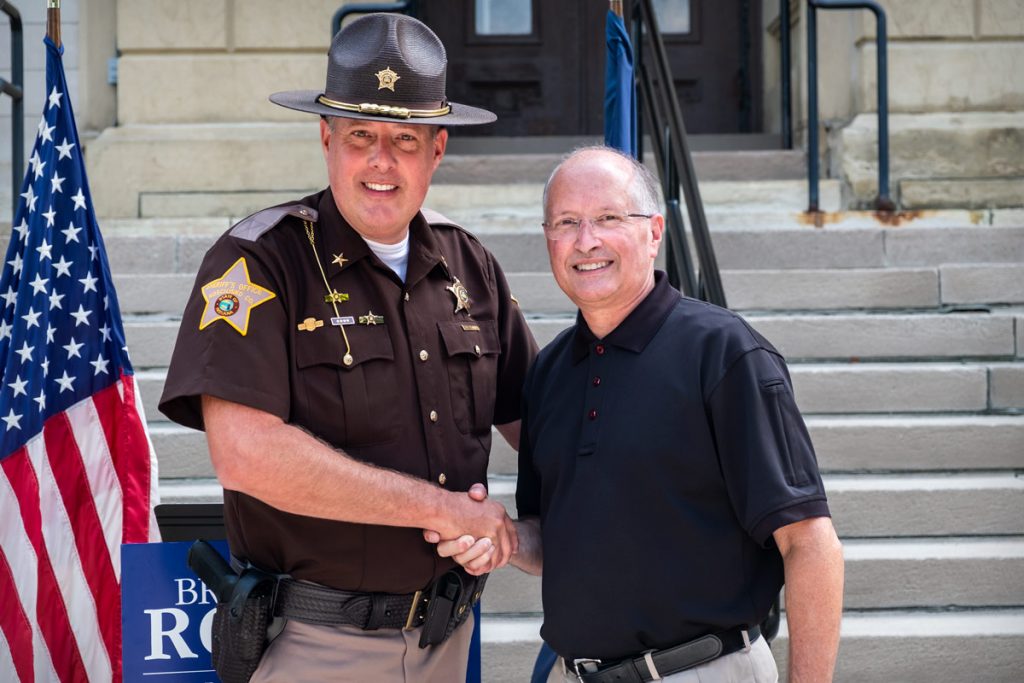 "It is my great privilege to endorse Brad Rogers for Elkhart County Commissioner. With his experience as a two-term Republican Sheriff in Elkhart County, Brad understands the complexities of county government and what is required to be successful. As a newly-elected Sheriff in neighboring Kosciusko County, Sheriff Rogers took me under his wing and mentored me as I prepared to take office.
One of the things I admire most about Brad Rogers is his passion and unwavering devotion to the Constitution and protecting our Constitutional rights. To the great people of Elkhart County: Mr. Rogers has shown by his actions that he will protect you and your families. Brad is an exceptional leader, a man of integrity, and a true gentleman.
I cannot think of anyone more qualified or better suited for the position of county commissioner than Brad Rogers. He is a man who loves the citizens of Elkhart County and you can be assured he will work tirelessly for you, the people."
– Kyle P. Dukes Sheriff of Kosciusko County, IN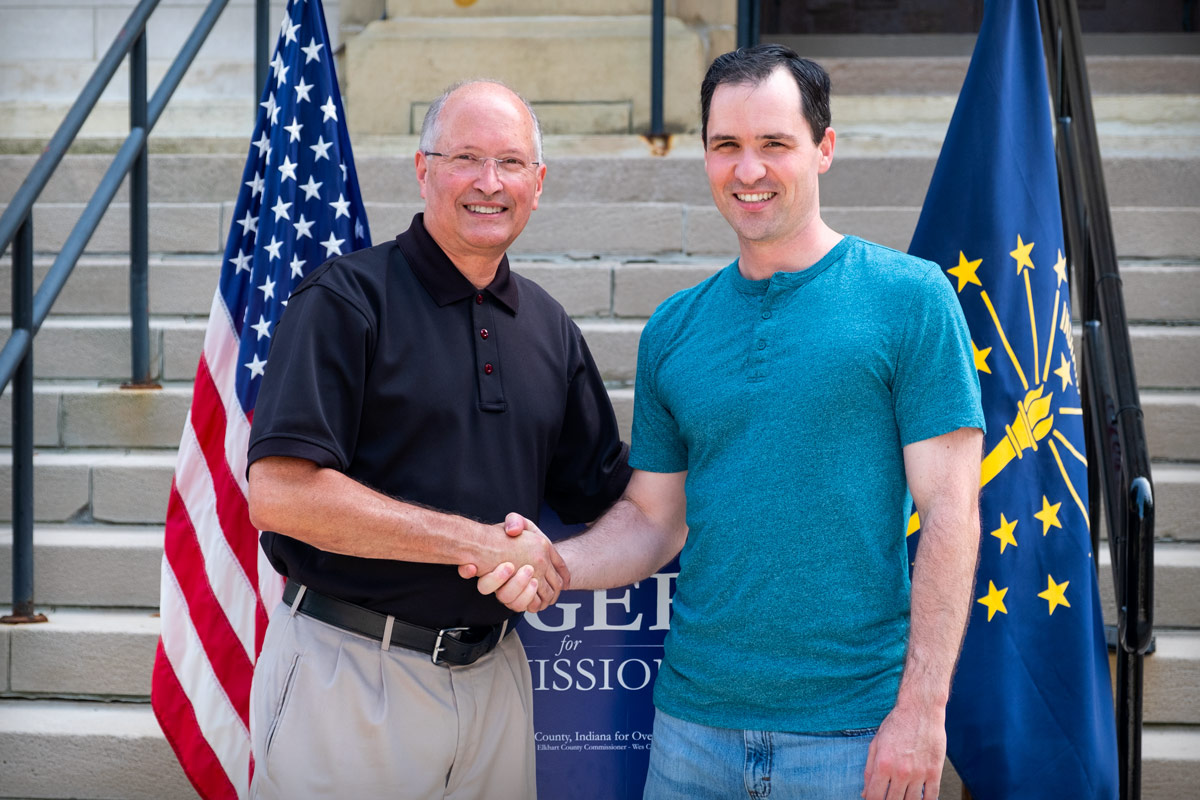 "As a member of the Goshen City Council, I understand the institutional pressures that are placed on decision-makers. I have all too often seen national, state and local officials vote against what they think is right due to this continued pressure.
Brad Rogers' tenure as elected Sheriff has placed him in many situations where he has had to courageously speak truth to power. I believe he will do the same as our County Commissioner.
Brad is a candidate I am truly excited to vote for!"
– Mike Orgill, Councilman – Goshen City Council, Dist. 3
"I want to express my support for Brad Rogers in his campaign for Elkhart County Commissioner, District 2.
As a longtime Township Trustee in Harrison Township, I believe Brad is the best choice for this important position. Brad has over three decades of experience in county government and is well prepared for his role as a County Commissioner.
He is a strong conservative, a servant leader, and I know he will be an advocate for our community. Please vote for Brad in the upcoming May Republican Primary."
– Kerry Yaw, Harrison Township Trustee, Elkhart County, IN
"I would like to express my complete support for Bradley Rogers in his campaign for Elkhart County Commissioner. 
I have worked with Brad for several years now in the local county government system and I cannot say enough about his dedication to our community and the people that live and work in it. 
Brad has nothing but great aspirations for the future of Elkhart County and a positive mindset in the direction he would like to see our wonderful community move towards, not only tomorrow, but for years to come. 
Your decision to elect Bradley Rogers to the position of Elkhart County Commissioner is the best choice to ensure the continued growth of our county and in securing our position as one of the greatest counties in Indiana."
– Christopher S. Dickinson, Concord Township Elected Assessor 
"I worked with Sheriff Rogers for two terms as a member of the Elkhart County Sheriffs Merit Board and witnessed a strong leader, a caring man, and someone who listens.
He is a strong advocate of constitutional government and citizens' rights. And he is a man who is willing to take a stand against political winds and do what is right. His integrity and experience have prepared him for this next chapter of service as commissioner.
I wholeheartedly and enthusiastically endorse Brad and believe he will be an outstanding representative for the citizens of Elkhart County."
– Mr. Bradley Vite, Elkhart, IN